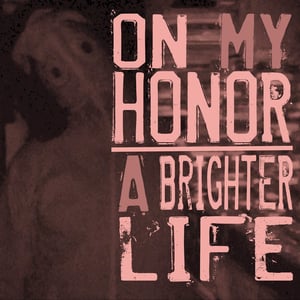 $

4.50 - On Sale
In the wee hours of the morning, Puckett took a frantic call.
"Puckett, we need to talk to you."
"But, On My Honor, it's 3 in the morning? What's wrong?"
"Nothing is wrong. We just may have written the greatest songs of our lives."
"Okay, let's call some friends. It's time for a split. Now I'm going back to bed."
On My Honor (Side A)
1. Indrid Cold
2. Waterways
A Brighter Life (Side B)
3. Monumental
4. I'm Not Fine
SAVE MONEY! Buy the bundle and get both the UK and US versions by choosing it from the drop down. UK version features B-Side tracks by Above The Underground. For more info, click here.